Are you looking for some adventure to start off the new year? We've got plenty around The Penrose in Bozeman Mt. If you're a Montana native, you might have already taken a trip into Yellowstone National park. If it's been a while, we hope we refresh your memory and remind you why it's a luxury to live so close to a place like it!
For those of you who are new in town and haven't ventured into Yellowstone yet, we highly recommend it! Grab a friend or a neighbor and head over to this park as soon as possible! It's a beautiful sight to see all year round. Here is our Yellowstone Park adventure guide.
Watch out for Wildlife
The most important part of our Yellowstone Park adventure guide is preparing you for some of the dangers you might see. When entering this park, you're bound to encounter lots of wildlife. Although this is one of the greatest sights to see, you can also put yourself in harm's way if you're not careful.
As you drive, hike, or bike through the area, you're bound to run into some grizzly and brown bears, wolves, mountain lions, foxes, coyotes, elk, deer, buffalo, moose, and every matter of birds. Make sure you keep your distance from some of the bigger animals because they might not be as friendly as you are!
Bring a Bike
When heading to Yellowstone, you'll want to grab your bike from our storage area at The Penrose before you head out. Although you'll have to drive a bit to get to your desired trails, biking or mountain biking can be a very fun way to get around. Be careful not to get too far off the beaten path, cause this place is huge! Grab a parking spot and get to exploring.
Set up Camp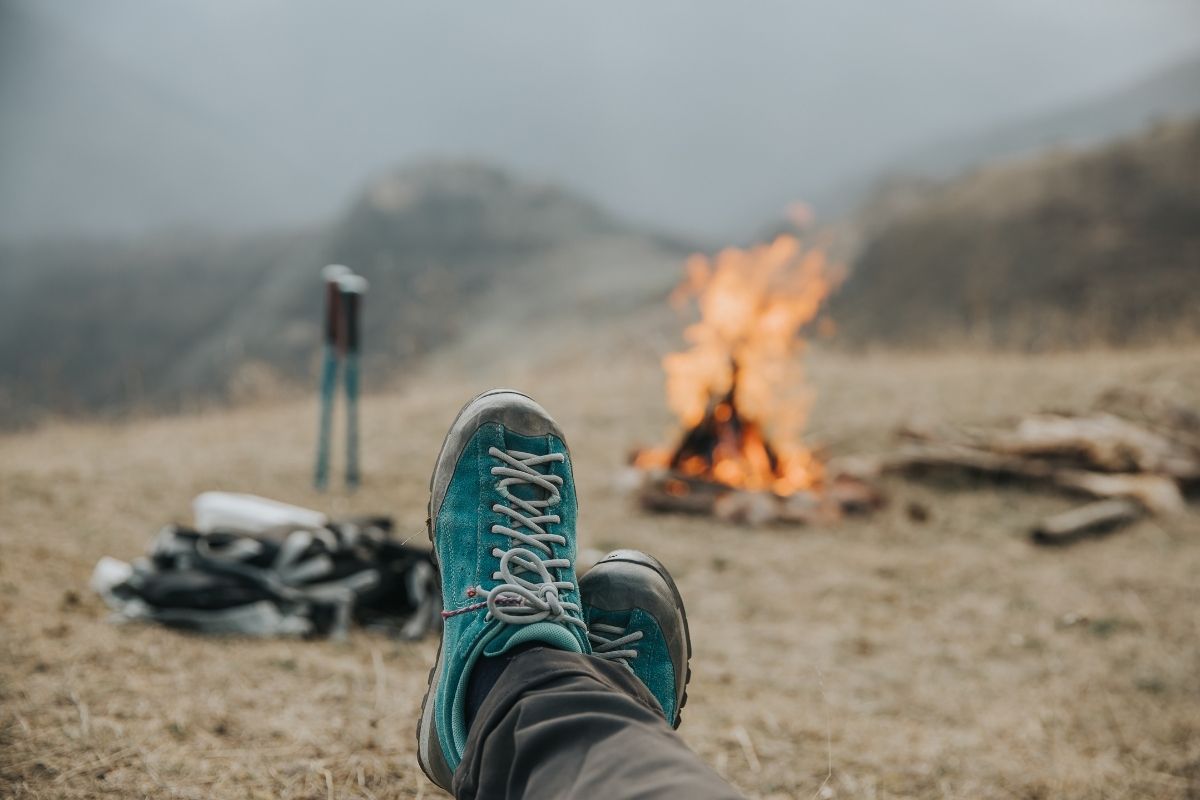 If you really want to get the most out of your trip to Yellowstone, set up camp while you're already there! There are plenty of campsites that offer great access to over 900 miles of trails in this park.
Make sure you're heading over to camp at the right part of the year, as the weather can be a bit extreme! You'll want to be prepared for it. Bring some goodies for s'mores and tell a story around the campfire.
See the Sights
Our Yellowstone Park adventure guide wouldn't be complete without a list of the sights you'll see. There are a number of breathtaking views to catch on your trip, most of which are seen from its many hiking trails.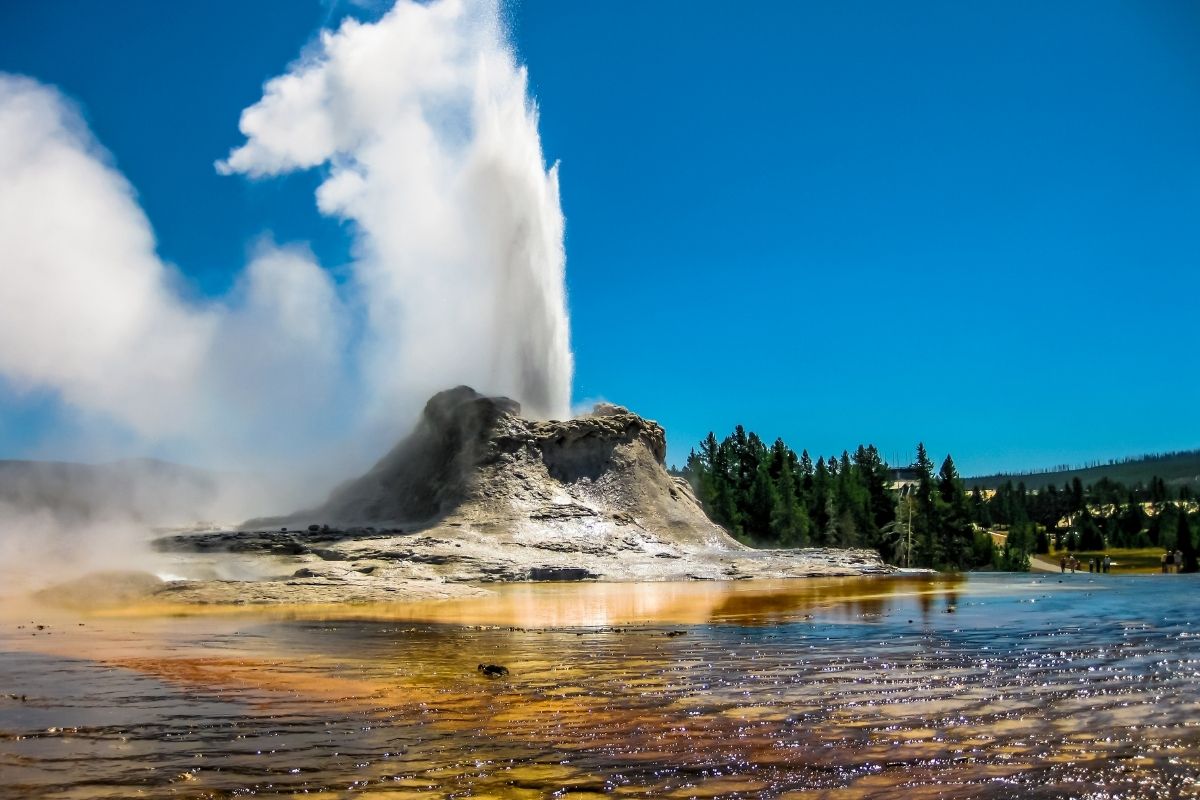 Stop by Biscuit Basin to see a wonderful array of colorful hot springs and geysers. If you hike to Mystic Falls from Biscuit Basin, you might catch a glimpse of Old Faithful erupting! This geyser erupts around 20 times a day.
If you want to catch a glimpse of the Yellowstone River, hike to the Brink of the Lower Falls observation point to get a sense of the river. The sight from the top of Artist's Point is picture-worthy. Take a picture and tag us @livepenrose so we can live through your adventure!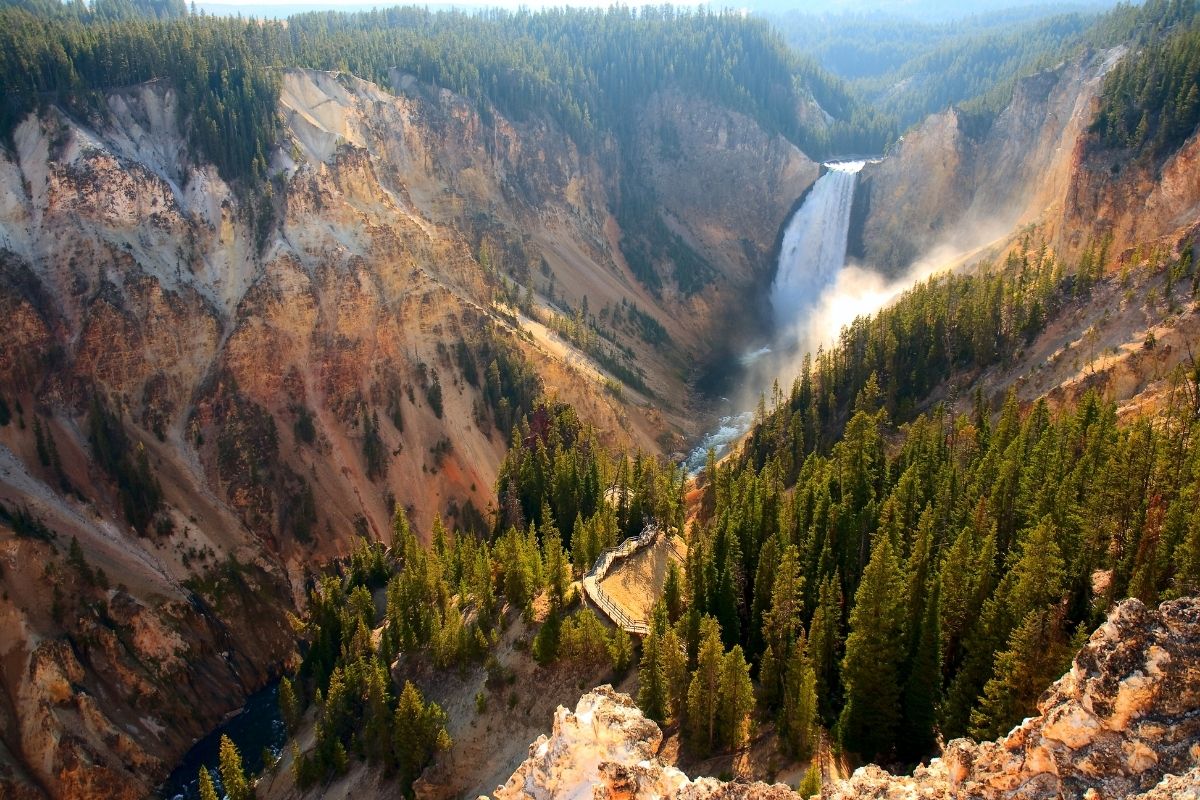 While you're looking for a place to fuel up, stop by Mammoth Springs. These hot springs are right next to a spot with food and gas for you on your trip.
If you head over during the winter, except to see snow-covered beautiful views. If you head over during the warmer months, you're sure to see more crowds but just as wonderful views. Whenever you adventure to Yellowstone, you'll find yourself in awe.
If you plan to visit Yellowstone frequently, we recommend getting the annual pass for $80. This way, you'll save a bit of money and have a great excuse to escape to the paradise valley whenever you please! You have to make it worth your money, right?
We hope this Yellowstone Park adventure guide inspired you to head over to the beautiful national park. How great is it to have this right in our backyard here at The Penrose? Adventure awaits!