When living in such a beautiful place like Penrose, how you decorate your home matters. We take a look at the best flower shops near Penrose for a variety of flowers to decorate your home and keeps thing fresh. Whether your favorite flowers are Tulips, Sunflowers, or Roses.
Why not enhance your space by bringing these beauties inside. Having beautiful and fresh flower arrangements in each room of your home at Penrose is a joyful way of brightening up your space. Check out our list of Best Flower Shops Near Penrose!
Ode à la Rose
A beautiful floral arrangement by Ode à la Rose in your bedroom at Penrose is a must. Your bedroom is where you spend a good amount of time in, a place to relax. A floral arrangement from Ode à la Rose will create a beautiful and soft healing energy with a sensual atmosphere. 
They work with an in-house team of professional floral designers guaranteeing a beautiful and elegant bouquet that will not disappoint you. 
Florally
Decorate your living room at Penrose with organic and romantic signature styles of arrangement with Florally. They are passionate about creating and seeing beauty wherever we go. And want is a better way to create beauty at Penrose with lovely flower arrangements from Florally near Penrose.
Labellum
Labellum is a 6-minutes drive from Penrose, a modern flower shop in Bozeman, Montana. Their flower shop is always full of colorful flowersGift yourself with a modern arrangement from Labellum. When choosing to decorate your Penrose apartments with arrangements from Labellum, you are supporting local gardeners and farmers. 
Langlohr's Flowerland
Langlohr's Flowerland is a 7-minute drive from Penrose offering the finest floral arrangements. They have a wide selection of fresh flowers, plants, and contemporary and traditional arrangements. 
At Langlohr's Flowerland, you are promised a friendly and prompt service. They have a professional staff that is dedicated to going the extra mile to create the perfect floral arrangement. Brighten up your home at Penrose with beautiful fresh arrangements from Langlohr Flowerland. 
Rathvinden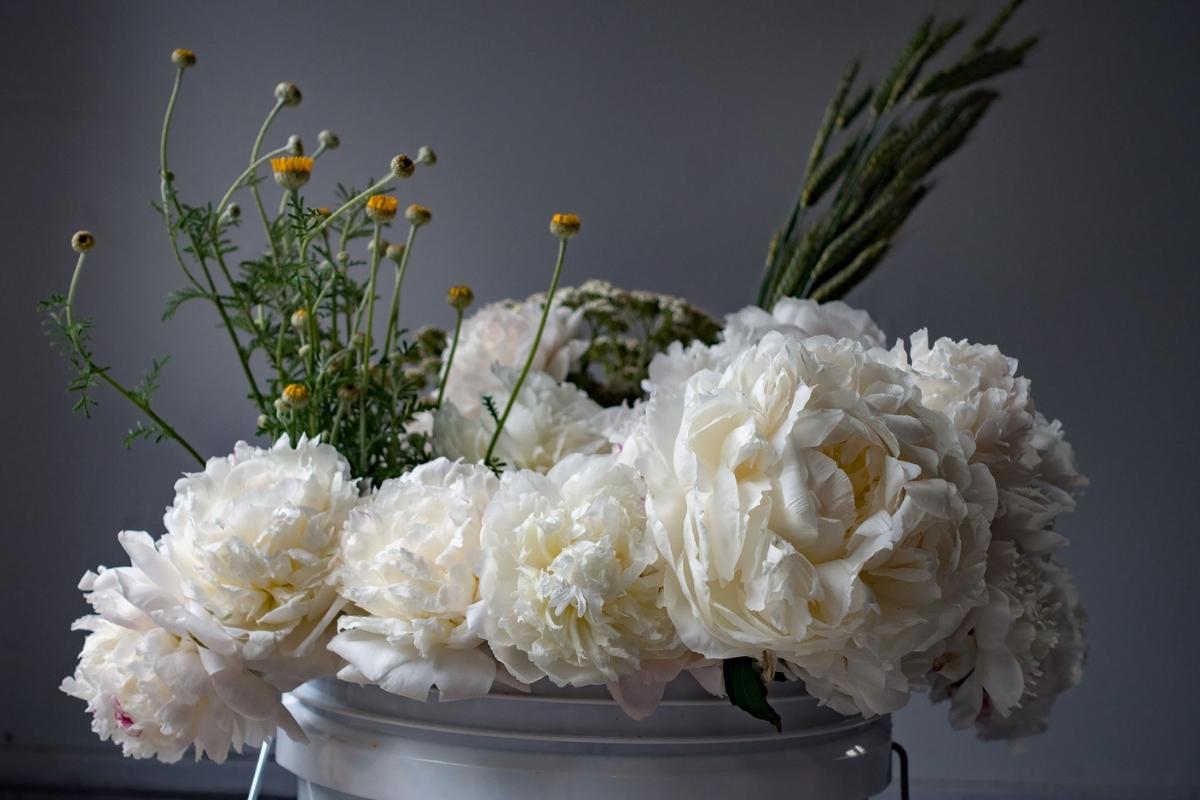 Want to decorate your Penrose home with flowers straight from the farm? Rathvinden offers seasonal flowers that are handpicked just for your Penrose home. They offer buckets, details, and bunches. This is a great way to add color to your quartz countertops at Penrose. 
Budget Bouquets and More
Budget Bouquets and More is locally owned and operated in the hearts of Bozeman, a quick 6 minutes from Penrose. You can expect to fill your Penrose home with a lovely variety of fresh flowers. They also offer local deliveries and pickup for your convenience. The Garden of Love and Birdhouse in Bloom bouquets would be perfect to decorate your living room at Penrose.
New Look Floral
A 22-minute scenery drive from Penrose will bring you to New Look Floral. They pride themselves on great customer service and the finest floral arrangements. They will go the extra mile to make your floral arrangements perfect. Try some of their best-selling arrangements for your luxury apartment in Bozeman like Forever Shining Bouquet, Hummingbird Garden Bouquet, Love in Flight Bouquet, and Lovely Shine Bouquet.
Katalin Green
When you order from Katalin Green you are promised the freshest flowers from high-quality local suppliers. They will work with you to create a bouquet that exceeds your expectation. This is a great flower shop to use to dress up your home at Penrose. 
The Flower Bar
A quick 15 minutes from Penrose, The Flower Bar promised to provide you with unique flowers to create the best customer experience. They believe that flowers can make you feel alive and appreciated. Gift yourself beautiful flowers from The Flower Bar to show some self-love for yourself and your home.
As you can tell, there is no shortage of fresh flowers in Bozeman, Montana. Whichever shop you stop by, pick a floral arrangement that you love and use it for your apartments in Bozeman MT. Enjoy coming home to a bit of color and life while your flowers are on display at Penrose Bozeman.