Whether you're new to the area, or you're planning to move to Bozeman Montana, you might have a few questions about it. Some things that come to mind when you think of Bozeman might be Yellowstone National park or Montana State University. While those two things are part of what makes Bozeman special, there are many other things worth the mention. Wondering what Bozeman Montana is known for? Find out by reading below.
The Great Outdoors
The number one thing that Bozeman Montana is known for is its endless access to nature and adventure. Adventure is everywhere at Penrose, and it's easier than ever to explore when you live here.
From flyfishing to grizzly sightings, you'll find it all here in Bozeman. There are endless hikes and trails, such as the Galligator Trail or Wild West Bozeman trail. The mountains and hills surrounding Bozeman provide year-long access to exploration.
Picture yourself leaving early in the morning to go bird watching with friends or family, and heading home to your luxury apartment at The Penrose. That sounds like a great day full of adventure and recharging.
If you love biking, there are also a number of bike trails around the area for you to explore. Ride down a bike trail on the side of a mountain while watching the sunset over Bozeman.
Ski Central
If you find yourself at the slopes every winter, Penrose is the perfect place for you. The proximity to some of the best ski slopes is unmatched. As soon as the snow falls, you can head to either head to Bridger Bowl just north of Penrose, or Big Sky.
Big Sky Ski Resort attracts people from all over all winter long, and you get to enjoy this luxury without having to travel! How great would it be to have a resort in your backyard? Make a weekend trip or two up to the snow and enjoy snowboarding, skiing, or hanging in the chalets. Whatever you'd prefer!
Big Sky is only a short one-hour drive away from Penrose just south of us. You could easily make a day trip out of visiting Big Sky and make the most out of your weekends. If you're worried about storing your skiing, snowboarding, or cold-weather gear, you don't have to stress! We offer plenty of additional storage for you at Penrose to store everything you need for your next adventure.
Yellowstone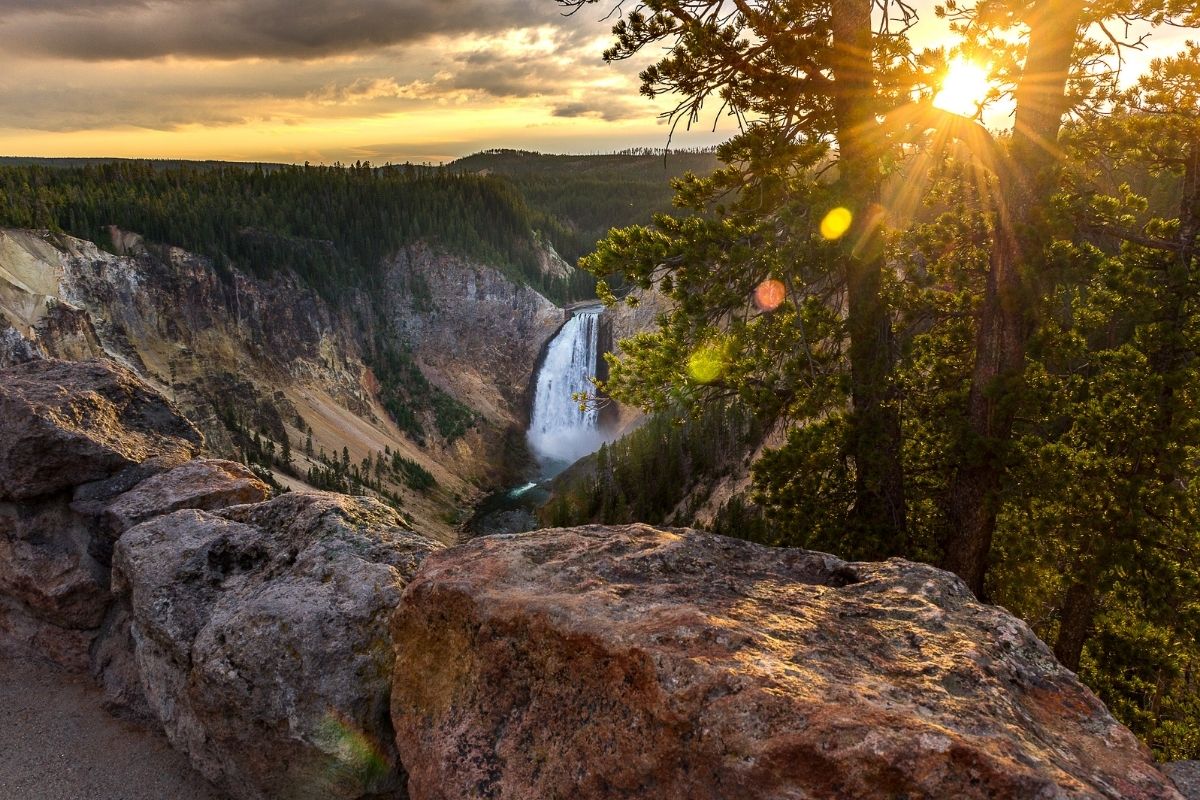 Yellowstone National Park is nearly 3,500-sq.-miles of the wilderness recreation area that spreads all through Montana, Wyoming, and part of Idaho. This national park is one of the world's greatest attractions for those hoping to get a taste of the outdoors. Just like Big Sky, the beginning of Yellowstone is only an hour south of Penrose.
At Yellowstone, you'll find anything from elk, bison, wolves, and bears! This park also has a lot of volcanic activity. There are a number of geysers in the area, the most famous of them being Old Faithful. There are natural hot springs that you can take a plunge in.
Aside from these attractions, the biggest attraction is the miles and miles of hiking trails for you to enjoy. Some of the hikes will take you to the base of Fairy Falls, or catch an amazing view from up above. There are so many sights to see in Yellowstone, and you get to experience all of them firsthand while living at Penrose apartments in Bozeman, MT.
Sweet Pea Capital of the Nation
Historically, Bozeman Montana was known as the sweet pea capital of the nation! At one time, they were responsible for exporting 75% of the nation's seed peas. The area had a strong agricultural presence as the Gold Rush began to bring people to the area. Many farms started as a result of the population increase, and sweet peas happened to be the most prominent.
Did you know this fun fact about Bozeman? Bozeman Montana is known for much more than sweet peas now as the city has grown into a thriving community.
While Bozeman Montana is known for many things, the most important quality of Bozeman is the life you make for yourself here. Whether you're rock climbing, backcountry exploring, skiing, or bike riding, your opportunities are endless at Penrose.
What could be better than getting a taste of adventure whenever you'd like, but coming home to your own retreat where you can recharge for your next exploration? Not much. If this sounds like the life you want to live, explore our one and two-bedroom luxury apartments in Bozeman at Penrose. You'll want to call Penrose home.