Even though National Pet Day has passed, we want to help you celebrate your pet in Bozeman. Bozeman is a dog town and the people have a reciprocated love affair with their pets. There are as many amounts of dogs as people at different camping sites in Bozeman. National Pet Day may pass, but we do not need a holiday to celebrate your four-legged companion. Here are some great ways to spoil your pet with love and celebrate your pet in Bozeman. 
Lewis & Bark Park
Take advantage of the great outdoors in Bozeman at Lewis & Bark Park, a part of a nine-acre expansion of the Bozeman Pond Park. The park features walking trails, a pavilion giving you plenty of shades, drinking fountains for dogs, and a play area designated for smaller size dogs or puppies. Lewis & Bark Park off-leash dog park, so there is plenty of open space for dogs to roam around. Keep in mind as well the activity level your pet can normally participate in. Less intensive outdoor adventures are better for pets with low activity levels. But, no matter their activity level, all pets will enjoy and thrive in roaming the great outdoors at Lewis & Bark Park. Visit this Lewis & Bark dog park in Bozeman this week! 
Dee-O-Gee
Dee-O-Gee is a pet-friendly dog supplies store located in Downtown Bozeman. The store offers daycare for dogs, grooming, and DIY dog wash, and sells a variety of retail goods. Dogs on leashes are welcome in the store. A little grooming goes a long way and your pet will be happy about it as well. You can also show love to your pet by getting them special treats at Dee-O-Gee. A great spot in Bozeman to stop by for healthy dog and cat products and services for your four-legged companion. 
Photo Session in the Bridger Mountains
 A professional photo shoot with Jessica is a perfect way to celebrate your pet. This Airbnb experience is a great opportunity for creating lasting memories of you and your pet on a hike. This experience will give you professional photos of yourself along with the trials with the Bridger Mountains as your background. Jessica is a professional photographer and artist born and raised in Montana. She photographed many life-significant events in the Gallatin Valley for over 5 years. We cannot wait to see you hang your pet photos on your wall with floor-to-ceiling windows at Penrose.
Bunkhouse Brewery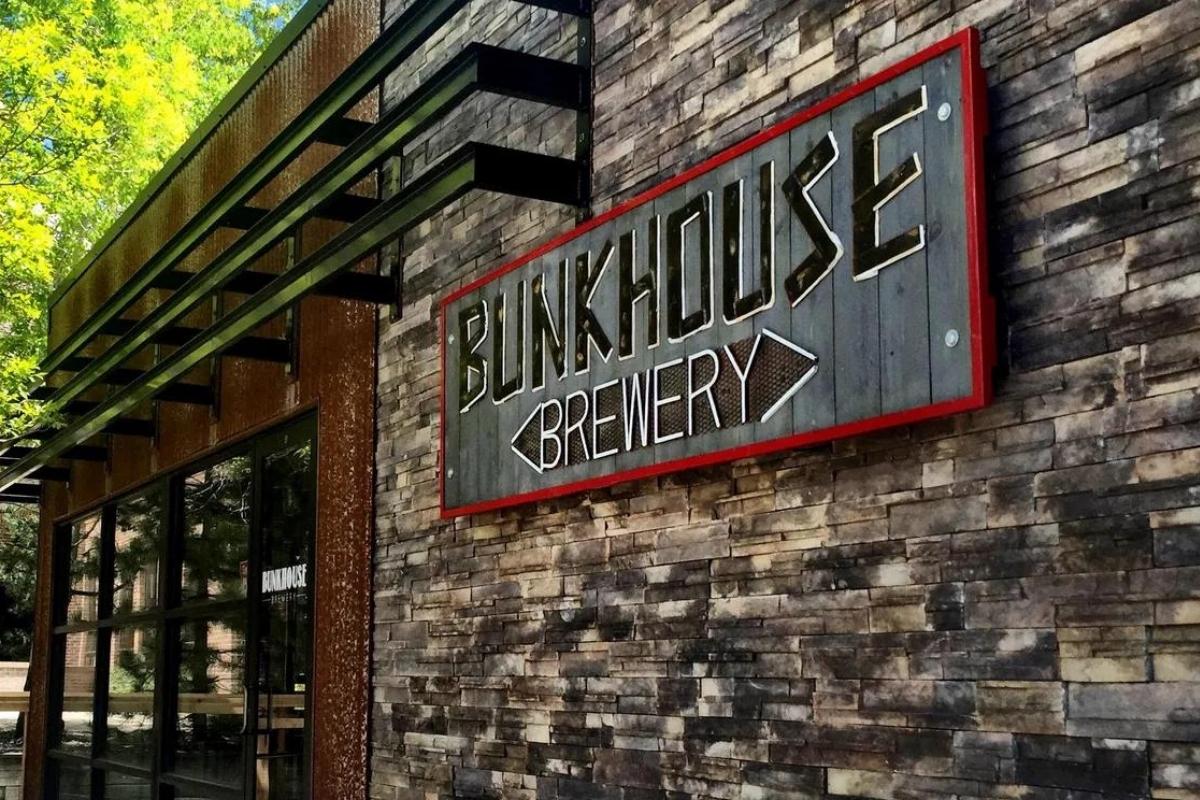 Wanting to spend the afternoon just relaxing? Bunkhouse Brewery is a great place for you and your pup. This hip and chill brewery in Bozeman loves canine customers. Bunkhouse Brewery prides itself on the unique brewing of craft beer. They open every day from 2 pm – 8 pm. Bunkhouse Brewery offers a dog-friendly patio. A 5-minute drive from Penrose, you can visit and enjoy a pint of delicious Citrus Dream American Sour with your dog, celebrating the love you have for your pet in Bozeman. Free treats for puppies are also included! 
Feed Cafe
Feed Cafe is located in the historic red barn on West Main Street, the cafe offers breakfast, lunch, and coffee made fresh. It is a 7-minute from Penrose. This is the perfect place to bring along your pup because they have an outdoor patio with a grass lawn. It is one of many dog-friendly restaurants in Bozeman to visit. Everything is made from scratch with Montana-grown wheat, potatoes, and eggs. Healthy foods with an earthy and friendly atmosphere, the best place to have a picnic with your dogs. 
West Paw Design
West Paw Design takes pride in its making of eco-friendly dog beds and designed toys with materials such as hemp, organic cotton, and exclusive eco-fiber made from recycled plastic.  At West Paw Design, they invite locals to visit their manufacturing facility based in Bozeman to pick up some dog toys and tips for dog-friendly places in Bozeman. They also have their own West Paw Dog Park at Rocky Creek Farm. You can visit their website and order some sustainable toys and deliver them to your home at Penrose.
Penrose Bozeman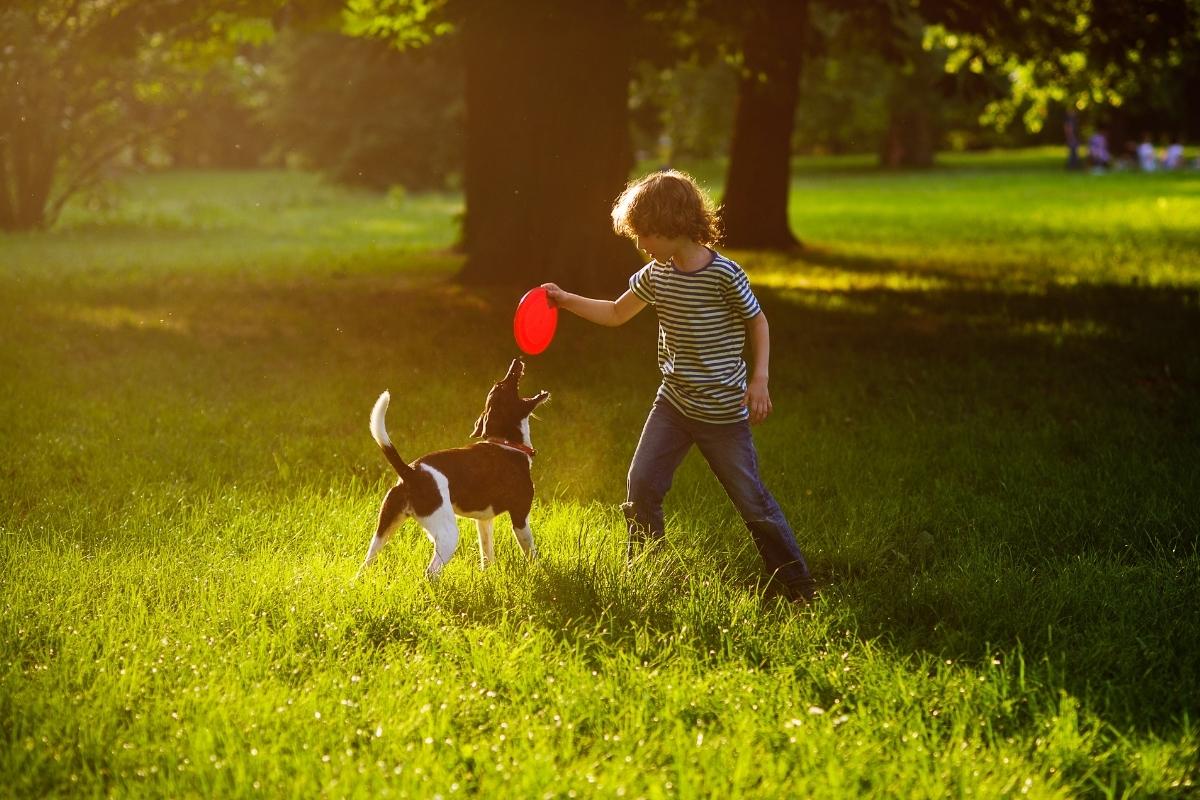 How can we not talk about pet-friendly apartments in Bozeman? With features like Meadow Creek Park, located across the street from Penrose. This large park offers a wonderful stream, soccer field, and neverending lawn area surrounded by views of mountain ranges. At Penrose, you can have a friendly picnic, play ball, or frisbee outside. Enjoy the fresh mountain air and views at Penrose with your pet.
We hope you will have a paw-some celebrating your pet in Bozeman! Bozeman is the heart of outdoor recreation, dogs can run for miles and spend time with their people. Taking them to the great outdoors of Bozeman, grooming, treats, play are all important ways you can show your love to your pet. We hope you and your pet can celebrate your Pet in Bozeman and have the best time.